25 Years India Instruments
Anniversary Music Festival 17th August 2019
On August 17th we have celebrated our 25th anniversary party with a day full of music at the Haus der Jugend in Berlin! The old villa with its large enchanted garden was a wonderful setting for intense musical enjoyment and carefree summer pleasures. In the hall on the ground floor there was live music from 11 am to midnight, like at big music festivals in India. From kirtan and Indian ragas to jazz and world music you could listen to almost everything that you can do with Indian instruments. Parallel to the live music, introductory workshops for Indian instruments and Indian singing took place on the upper floor. In the upper garden there was fun and games for children and the opportunity to hang out together. And the lower garden at the lake was an open space for spontaneous sessions and other activities. Vegetarian finger food was supplied fresh several times by Bruenne's Deli just around the corner. It was a day of encounter, exchange and mutual inspiration where we could celebrate the power and beauty of music together. Unforgettable! Our heartfelt thanks to everyone who contributed to this celebration and made it as unique as it was!
Check out feedbacks from our gets, pictures, videos and the concert and workshop programmes below:
"It was a wonderful celebration...the atmosphere, the people, the music and the very good food... and all that embedded in a great garden with splendid view. It's nice when you experience that "giving" has to do with love..."
"Great music and workshops, very tasty food, nice location and a very relaxed atmosphere! And all this for free... Very generous of you! I was there almost the whole day and found it wonderful to experience the wide variety of Indian music or Indian inspired music."
"It was such a wonderful, great and generous musicFESTival - continuous, of the finest! Everything was just right, the feudal location, dreamlike inspiring concerts, the wonderful garden park and last but not least - the absolutely delicious, delicate veg catering! When I sat in the garden, enjoying the sunshine* and the food, happy, pleasant people strolled everywhere and from inside came the greatest music. I suddenly had such a flashback of India that it almost knocked me out...".
"Thanks to your great organisation and the invited musicians and guests, the celebration brought a wonderful energy to this house. We were also excited about the tasty food and drinks and especially the musical variety you brought to the stage. And the location gave it all the right ambience; with the old building, the outdoor area and the spaciousness."
"The musicians and their concerts were great, as were the workshops, the location, the audience and the food. It was an all-round successful event."
"So much talent, so well organised! It was really worth coming from England".
"A whole day full of joy. It was really a dream."

India Instruments' 25 years celebration: Concert trailer for all who are in a hurry or want to get an overview first... 13 concerts in 5 minutes - everything included!


Stage programme (with video links)

11:00 Next Generation Sitar
Handong Ryu & Nicolai Kopka: Sitar Duo, Tabla Accompaniment Sebastian Dreyer
11:30 Sounds of Tabla
Tablaensemble Kamalesh Maitra with Laura Patchen & Frank Schubert: Tabla & Gisela Hasche-Buckow: Tabla & Dilruba
12:00 Ancient Tradition
Yvan Trunzler & Beate Gatscha: Dhrupad Vocal, Pakhawaj
12:30 Jazz to Contemporary
Rase / Bittmann / Kleinke Trio with bansuri, double bass, vocals, percussion
13:00 Sing your Soul Kirtan
Reina Berger: Harmonium & Vocal, Elly Döring: Violin, Babua Pahari: Tabla
15:00 The Garden of Stolen Sounds
Hub Hildenbrand: Guitar Solo
16:00 Feel the Groove
Percussion Duo Jens Petersen: Kanjira, Atul Krsna: Khol
16:30 Dhrupad-Troubadour
Peter Pannke: Vocal, Ukulele & Setar, Pakhawaj accompaniment Beate Gatscha
17:30 Magic of Rhythm
Nora Thiele: Percussion Solo
18:00 Classical Hindustani Ragas
Sebastian Dreyer: Sitar, Yatziv Caspi: Tabla
20:00 Aoustic Raga Chamber Jazz
Indigo Masala with Sitar, Akkordeon, Percussion, Vocal & Stories
21:30 Ecstatic Vrindavan Kirtan
Vijay Krsna & Kirtaniyas with Vocal, Harmonium, Khol
23:00 Meditative Night Ragas
Carsten Wicke: Rudra Vina Solo

Workshops at a glance

11:00 Keys for Beginners
Harmonium with Reina Berger
Accompany your singing with simple chords on the harmonium.
12:00 Kirtan Grooves
Khol / Mridanga & Kartals with Atul Krsna
Accompany your chants with Indian grooves on cymbals and drums.
13:00 Nada Yoga
Dhrupad Vocal with Yvan Trunzler & Beate Gatscha
Experience your natural voice and the mood of a raga.
15:00 Vibrant Breath
Bamboo Flute with Jan Rase
Feel your breath, listen to the pleasant warm sound of the bansuri and settle in the moment.
16:00 Indian Rhythm
Solkattu & Kanjira with Nora Thiele
Experience the universally usable South Indian rhythm language and try it out on the frame drum.
17:00 Kirtan Accompaiment
Advanced Harmonium with Conrad Maess
Explore traditional Indian ways of playing with ornate melodies and refined rhythms.
18:00 Healing Voice
Dhrupad Singing with Peter Pannke
Experience healing vocal vibrations for body, mind and soul.
Artists & Workshop Leaders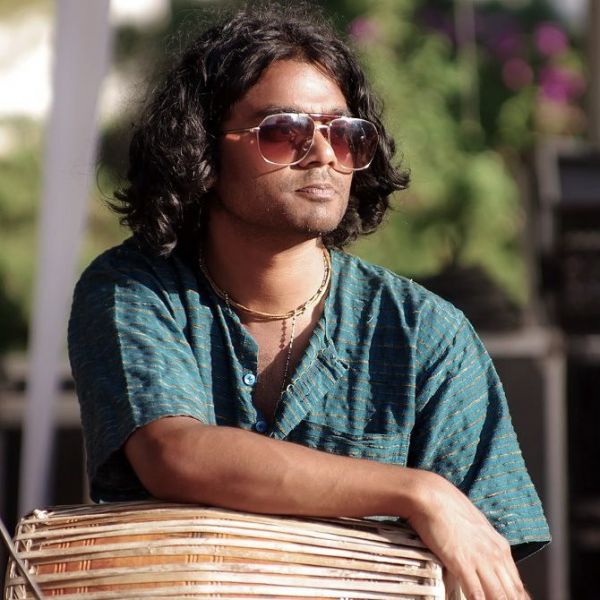 Atul Krsna
comes from a Vaishnava family with Indian roots, learnt to play various drums from an early age and today accompanies musicians such as Kirtaniyas, Dave Stringer, Arjun Baba and Petros Haffenrichter on khol / mridanga, dholak and tabla.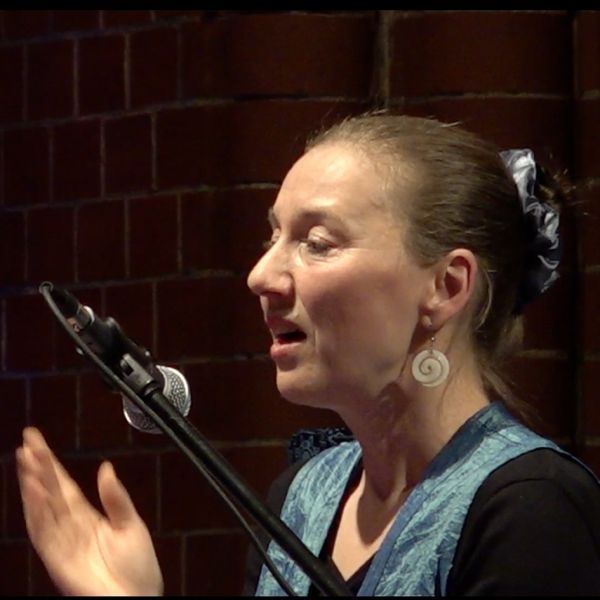 Beate Gatscha
is a professionally trained classical Indian kathak dancer. She studied ancient Indian dhrupad singing and the accompanying drum pakhawaj from Amelia Cuni and Yvan Trunzler, among others. Beate also plays Japanese taiko and Balinese gender wayang. As a freelance artist she explores a language of sound lthat unites cultures.
www.beate-gatscha.de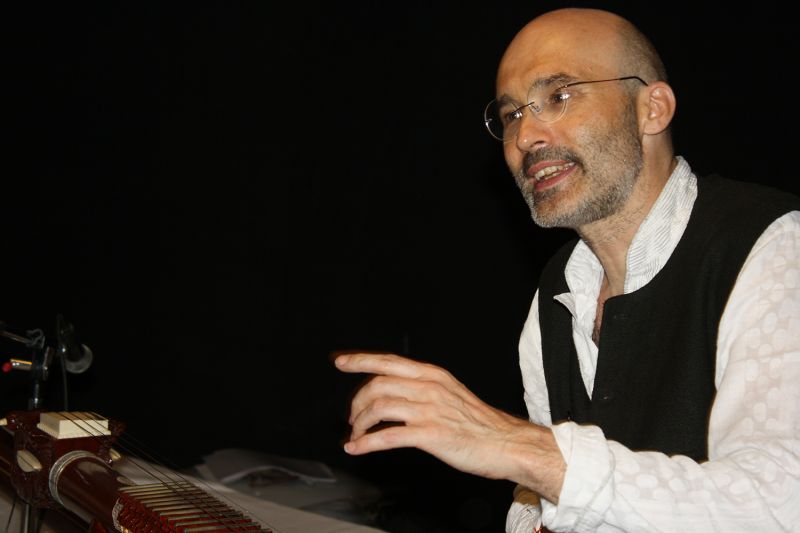 Carsten Wicke
studied cultural sciences and film and learnt tabla with Anindo Chatterjee. He studied rudra veena with Asad Ali Khan and dhrupad singing with Ashish Sankrityayan. He lives in Calcutta, gives rudra veena concerts in India and Europe, teaches and builds his own rudra veenas.
www.rudraveena.net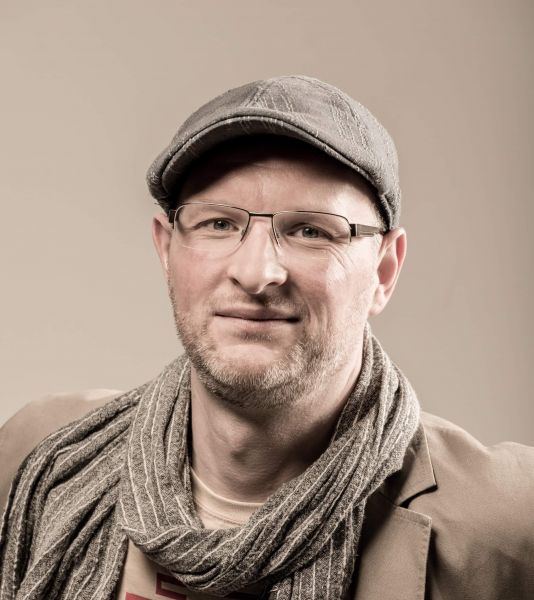 Conrad Maess
plays piano, guitar, harmonium and mridanga / khol and has studied vedic philosophy, yoga, ayurveda, reiki and astrology. He accompanies kirtan and bhajan music in several yoga studios and bands and teaches harmonium and mridanga / khol.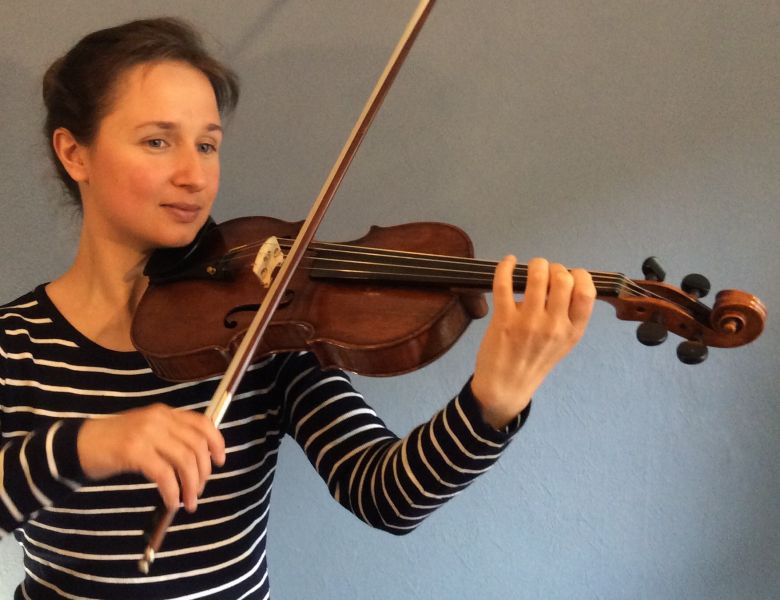 Elly Alevara Döring
has studied violin and gained inspiring experience with conductors such as Simon Rattle, Daniel Barenboim and Kent Nagano. She has participated in mantra singing events, an intercultural string ensemble and various CDs.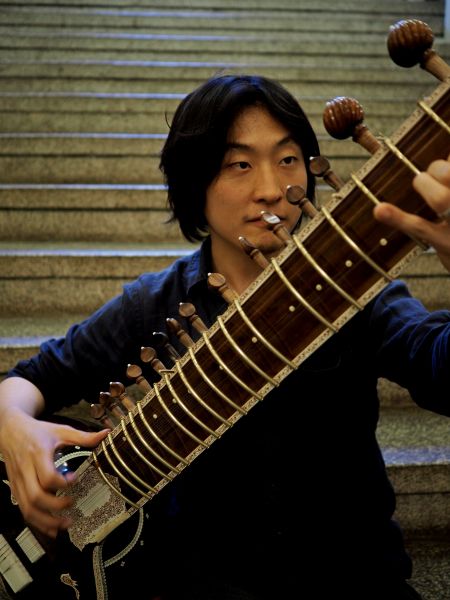 Handong Ryu & Nicolai Kopka
have been learning sitar with Sebastian Dreyer since 2017. Ryu is a guitarist from Seoul, South Korea. Nicolai is a multi-instrumentalist and studies music production in Berlin. Sebastian accompanies them on the tabla.
www.youtube.com/watch?v=9mk0qSDchCo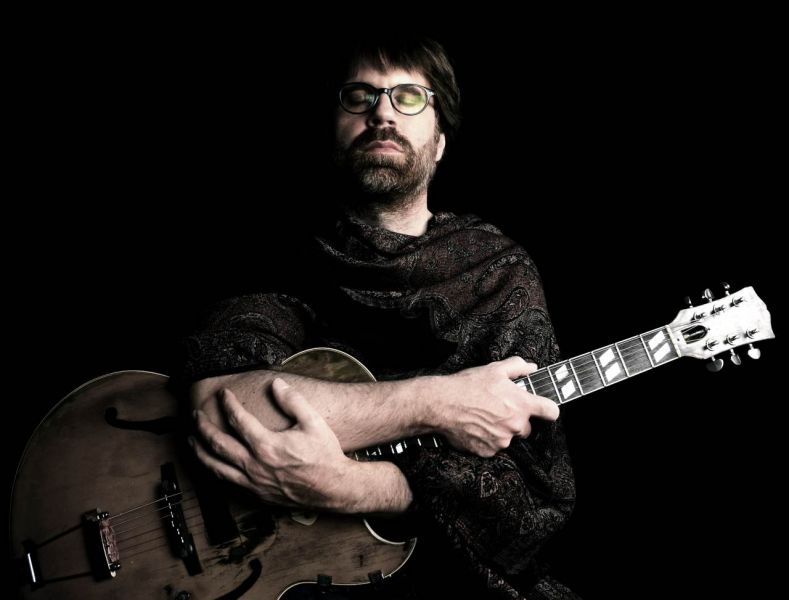 Hub Hildenbrand
is a guitarist who combines in his music the manifold sounds that he has heard and collected in Asia, North America and Europe to an independent musical language. His programme The Garden of Stolen Sounds is an inner journey into a colourful world of sound.
www.hubhildenbrand.net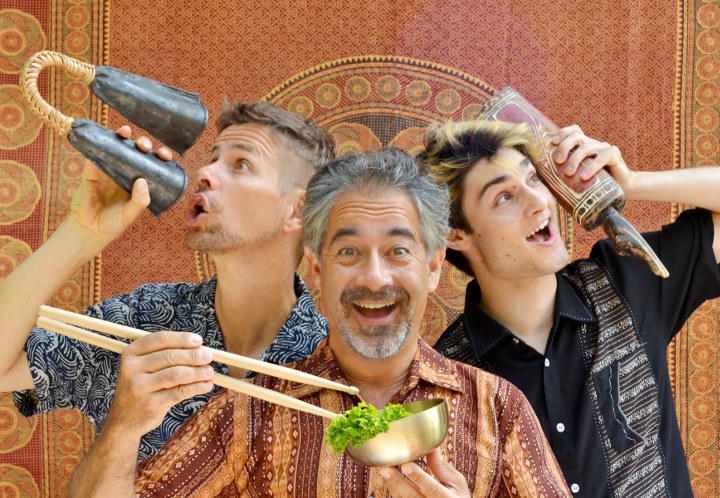 Indigo Masala
Ears on for Indian sitar magic by Yogendra, swirling tabla grooves by Ravi Srinivasan and driving Russian accordion by Arun Leander, exquisitely arranged with beguiling voices, refined colourful percussion, exuberant joy of playing and a fine hint of jazz. Passionate, energetic, sensitive, meditative, humorous - and sometimes all this at the same time. Recent performances have been with the Leipziger Ballet and the Gewandhaus Orchestra at the Leipzig Opera.
www.indigomasala.com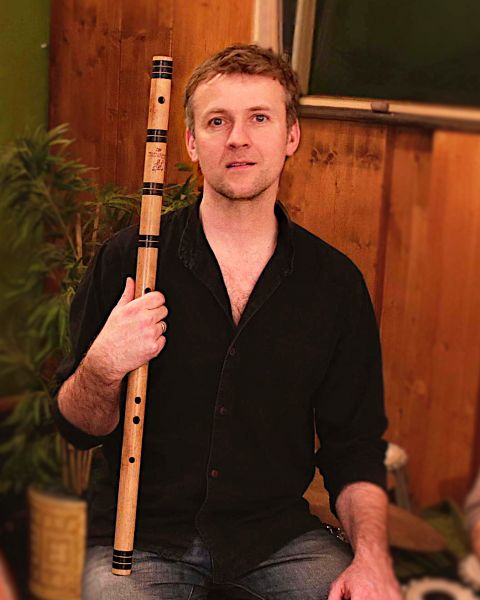 Jan Rase
plays bansuri, guitar and saxophone in funk rock, jazz, experimental, pop and world music. Jan works as a composer and producer in his own recording studio. He took bansuri lessons in India and attended several workshops with Hariprasad Chaurasia.
http://jan-rase.de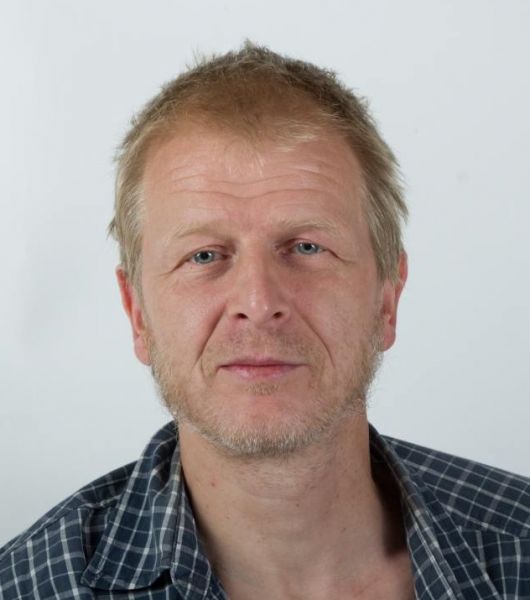 Jens Petersen
plays wind instruments and learns classical South Indian music on mridangam and kanjira with Manickam Yogeswaran.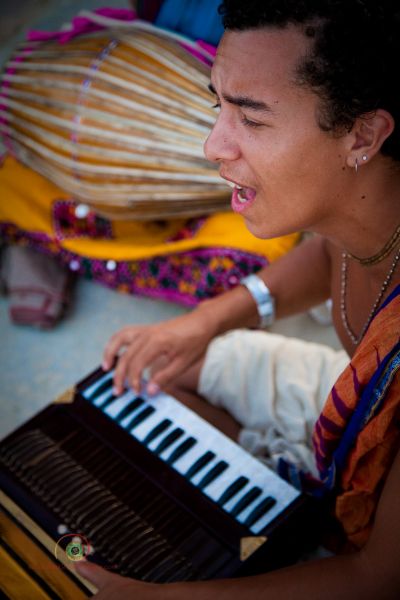 Kirtaniyas
is a global collective of passionate Kirtan musicians in changing line-ups around charismatic bandleader Vijay Krsna. Vijay learnt traditional kirtan in Vrindavan, the stronghold of Krishna worship. The Kirtaniyas sing, dance and play harmonium, khol / mridanga and tabla. In their ecstatic kirtans the boundaries between artists and audience are blurred - they all unite in a single voice and become part of the band.
https://kirtaniyas.com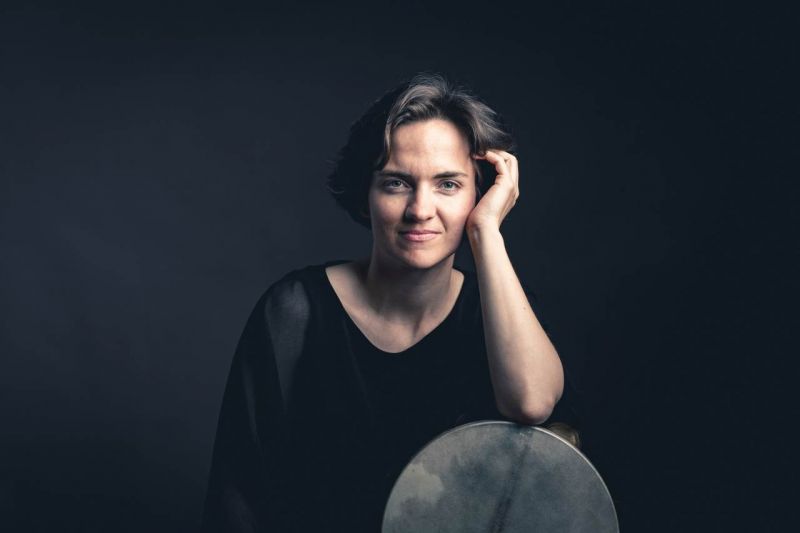 Nora Thiele
is one of the most versatile percussionists in Europe. She is specialised in frame drums and plays in ensembles with early music, jazz, oriental, modern and improvisation. Nora is enthusiastic about the Indian rhythm language solkattu and studies kanjira and mridangam.
www.norathiele.de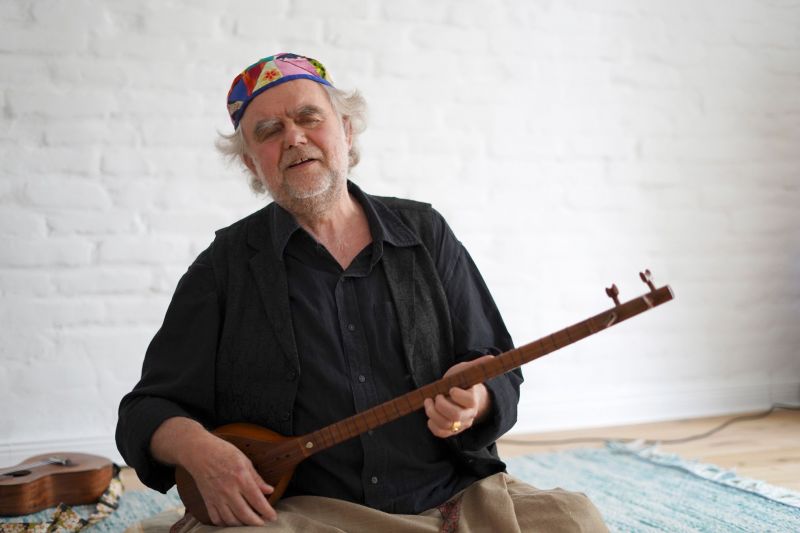 Peter Pannke
spent the 80s in India with the dhrupad vocalist families Mallik and Dagar and released several CDs, LPs, radio plays, features and books. His own singing combines dhrupad, blues and sufi singing. After a brain haemorrhage he discovered the healing effect of singing and shares his experiences and the teachings of his gurus with other people.
https://www.youtube.com/watch?v=hkImu8J6ssQ


Rase / Bittmann / Kleinke Trio
plays a mixture of own and traditional compositions with influences from jazz to contemporary. Jan Rase plays the Indian bansuri in this trio. Alexander Bittmann is an instrument maker and bass player and has developed his own style of playing on his self-made 6-string double bass.
Music therapist and songwriter Petra Kleinke is the trio's singer and percussionist.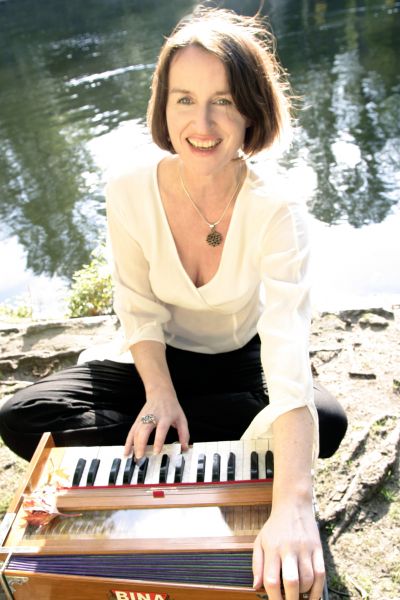 Reina Berger
is a singer and song poet in the Berlin kirtan scene. After training in singing, dance, acting and piano and many years of stage experience, Reina was inspired by encounters with Indian masters and started giving mantra concerts in churches and yoga centres.
www.reina-berger.de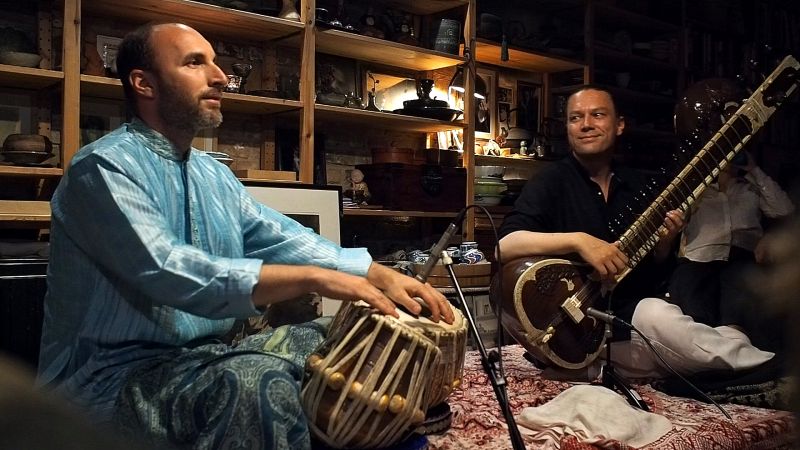 Sebastian Dreyer & Yatziv Caspi
Sebastian learnt sitar from Gisela Tarwitt and Partha Chatterjee. He gives international concerts with classical North Indian ragas and world music, teaches privately and at the Berlin music school Fanny Hensel and has participated in various cinema, television and theatre productions. Yatziv is a drummer, percussionist and tabla player from Israel. He has been playing drums since his youth and found his way from oriental and far eastern percussion to tabla, which he learnt from Sanjay Sharma. Yatziv gives concerts, teaches and plays for various projects, theatre and studio productions.
www.sebastian-dreyer.de / www.yatzivcaspi.com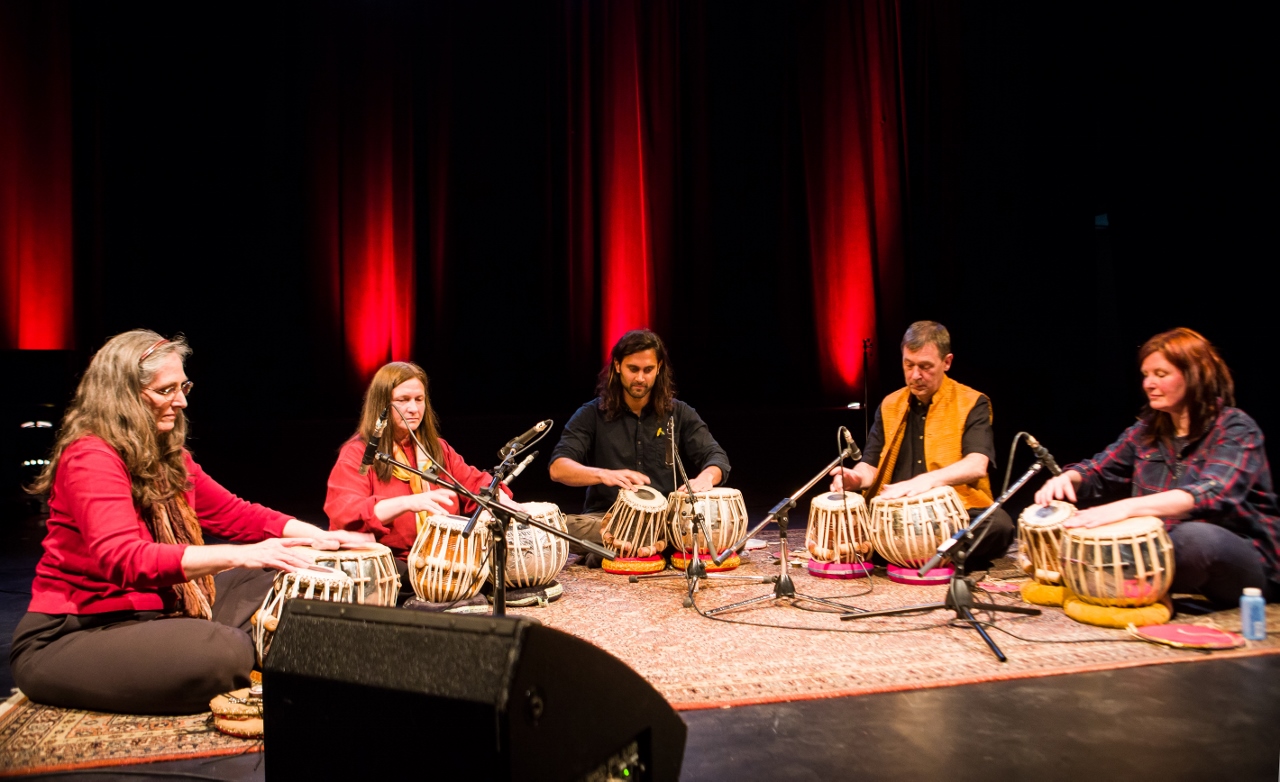 Tablaensemble Kamalesh Maitra
is directed by Laura Patchen, master student of the tablatarang player, sarodist and composer Kamalesh Maitra, and plays mainly works by Kamalesh. Laura was a founding member of his Ragatala Ensemble in 1980 and can be heard on several MCs, LPs, and CDs with Kamalesh. Laura accompanies Indian classical music and teaches tabla at Berlin music schools and at the Global Music Academy. Other ensemble members are Frank Schubert, tabla, and Gisela Hasche-Buckow, tabla and dilruba.
www.ragatala.de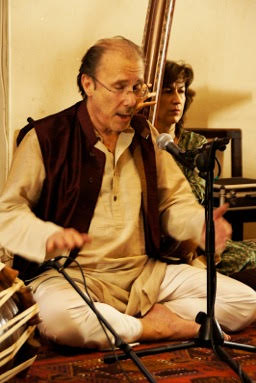 Yvan Trunzler
Yvan Trunzler studied dhrupad vocal in India with Ritwik Sanyal, Zia Fariduddin Dagar and Zia Mohiuddin Dagar from 1979 - 86. Later on he taught at the Rotterdam conservatory and ran his own school in Lyon, France. Today he is a free-lance dhrupad singer and shares his time between Europe and India.